Welcome to the Knowledgebase!
This is where you can find lots of telehealth information in one place.  Here are some ideas on where and how to start:
Peruse the Documents and Resources area for useful information from legal and regulatory to Medicare facts and links.
Check out the Telehealth Glossary for all those terms you might be wondering about.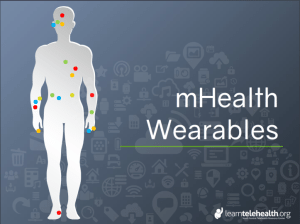 Wearables are quickly taking over the mobile health arena. There is a good chance that you actually own one of these devices, and possibly have one on right now. No, I am not psychic, and I am not standing outside your window; but, due to the extensive use of these devices, it is a safe bet. In this module we will discuss what different types of mHealth wearables are available, the trends that are driving the industry, and the future of wearables in healthcare.