Hello, I'm Kim! I'm the Outreach Specialist for the South Central Telehealth Resource Center, which is located at the University of Arkansas for Medical Sciences, Little Rock. I am excited about attending the upcoming South Central Telehealth Forum (#SCTF2016), which is being held in Nashville on August 1 & 2.
Recently, I had the opportunity to interview Kirk West and Nancy Jones with the George Jones Museum. Mr. West served as Mr. Jone's business manager. He and Nancy worked together to create the museum in Mr. Jone's honor.
If you get out and about in the city during #SCTF2016, you may want to visit this site. For more information about the conference, click here!
—————————————————————————————————————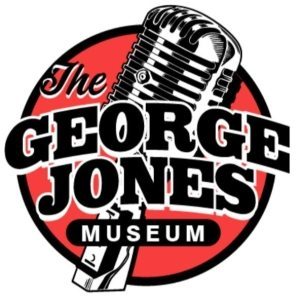 George Jones Museum
128 2nd Avenue North
Nashville, Tennessee
615.818.0128
General Information
Hours: 10 am – 10 pm (Closed on Monday)
Parking: Pay parking available; however, the restaurant is an easy walk from anywhere in the downtown area.
Cost: $13 – $17 (Discounts for military, seniors, students and AAA. 5 and Under, Free)
Website: http://www.georgejonesmuseum.com
Facebook: George Jones Entertainment Complex
Twitter: @gjpossum
Instagram: George Jones Entertainment Complex
Pinterest: gjevents
Meet George and Nancy Jones
George "The Possum" Jones (1931-2013) received his first guitar at age 9, appeared at the Grand Ole Opry at age 25, and recorded his first number one hit, White Lightning, at age 28.
During his 61-year career, George wrote and recorded over 900 songs, including 13 number one country hits. His love of music stemmed from singing church hymns with his family and listening to the radio. According to his widow, Nancy, "He loved God and loved people more than anything. He was raised Pentecostal and loved singing gospel."
While he spent many years of his career battling drugs and alcohol, George sobered up and made a comeback in the 1980s. He continued to write, record and perform concerts for thousands of fans until his death in 2013. Much of this success was attributed to his 1983 marriage to Nancy.
When asked about her favorite memory of her husband, Nancy said, "George was a sweet and kind man. He loved people and never denied anyone a picture or autograph.  We would be eating, and people would come over to the table all the time, and he just stopped and gave them all the time they wanted."
In addition to leaving a lasting impression on fans, George left a lasting impression on country music. In 1992, he was inducted in the Country Music Hall of Fame; in 2008, he was honored at the Kennedy Center in Washington, D.C.; and he received three Grammy awards and numerous other accolades during his 61-year career. In 2015, a portion of Tennessee Route 96 was renamed the George Jones Memorial Highway.
The George Jones Entertainment Complex
In 2015, Nancy Jones and George's business manager, Kirk West, opened the George Jones Entertainment Complex in Nashville. Kirk said, "The purpose of the museum is to share the ups and downs of George's life, how he overcame cocaine and alcohol, and became the biggest country singer in the world."
Kirk designed the 50,000 square foot building, which includes a museum, restaurant, roof top bar and a gift shop. Kirk said, "This is the nicest place in Nashville. The museum is world class. We have a restaurant and event space, a gorgeous roof top bar and a restaurant overlooking the Cumberland River. We have live music. The place is just amazing!"
Of course, a visit to anything with the Jones' name would not be complete without a glimpse of the famous John Deere riding mower, which is prominently displayed for fans to enjoy.
Listen for George Jones' hits on the #SCTF2016 Spotify playlist.