The South Central Telehealth Resource Center is pleased to announce Mario Gutierrez, Executive Director of the Center for Connected Health Policy (CCHP), and Alan Morgan, CEO of the National Rural Health Association, as speakers at #SCTF2016, which will be held in Nashville on August 1 & 2.
Mr. Gutierrez served as a program director with The California Endowment for twelve years prior to joining CCHP, where he led several major health care initiatives including the foundation's ten-year, $20 million investment in telehealth deployment throughout California.  He also served as the Endowment's lead person for Rural and Agricultural Worker Health Programs and Policy.  Previously, he served for six years as a senior program officer with The Sierra Health Foundation.
In recognition of his achievements in the field, Mr. Gutierrez received the prestigious 2007 Terrance Keenan National Leadership Award in Health Philanthropy.
Mr. Gutierrez currently serves on the board of directors of the California State Rural Health Association, a nonprofit, nonpartisan, grassroots organization that works to improve the health of rural Californians and the quality and accessibility of the heath care they receive.
He also serves on the board of directors of OCHIN, one of the nation's largest and most successful non-profit health information networks. OCHIN is nationally recognized for its innovative use of Health IT to improve the integration and delivery of health care services across a wide variety of practices, with an emphasis on safety net clinics and small practices, as well as critical access and rural hospitals.
He currently serves as chairman of the Rural Policy Research Institute (RUPRI) Rural Human Services Advisory Panel, which provides agencies of the federal government with policy analysis and recommendations to promote livable rural communities.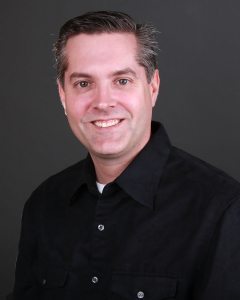 Mr. Morgan serves as Chief Executive Officer for the National Rural Health Association.  He has more than 26 years of experience in health policy development at the state and federal level.  He served as staff for former US Congressman Dick Nichols and former Kansas Governor Mike Hayden. Additionally, his experience includes tenures with the American Society of Clinical Pathologists and with the Heart Rhythm Society where he established a Washington, DC based government affairs office. Prior to joining NRHA, he served as a federal lobbyist for VHA Inc.
Mr. Morgan's health policy articles have been published in: The American Journal of Clinical Medicine, The Journal of Rural Health, The Journal of Cardiovascular Management, The Journal of Pacing and Clinical Electrophysiology, Cardiac Electrophysiology Review, and in Laboratory Medicine.  He also served as a co-author for the publication, "Policy & Politics in Nursing and Health Care," and for the publication, "Rural Populations and Health."
He holds a bachelor's degree in journalism from University of Kansas, and a master's degree in public administration from George Mason University.  In 2014, he was selected by readers of Modern Healthcare Magazine as being among the top 100 most influential people in healthcare.
Click here to visit the #SCTF2016 conference website and register today!
The early registration rate of $225 ends on June 15! Registration fees will increase to $300 beginning June 1.
We look forward to meeting you in Nashville!