April 18 at 3 PM CST
Listen in as Christa Natoli, Deputy Executive Director, The Robert J. Waters Center for Telehealth & e-Health Law (CTeL) shares a legal and regulatory update for Arkansas, Mississippi and Tennessee.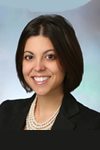 Christa oversees all business development efforts and strategic operations. She has extensive experience in policy matters and has developed strong relationships with all 50 state medical boards, senior members of Congress, foreign embassies, the United Nations and World Health Organization.
Christa has particular expertise in prescribing and physical examination requirements for telehealth encounters. She also has deep knowledge of issues related to mHealth, reimbursement, physician and nurse licensure and international telemedicine.
Before joining CTeL, Christa worked as a business development director and public relations and marketing advisor with companies and nonprofits. She also has experience with state level and congressional campaigns, grassroots organizing, strategy and research.
Christa is a Harvard graduate, published author and noted lecturer and speaker.