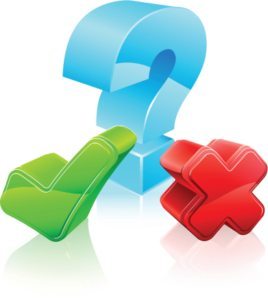 Every conference attendee wants to get the most 'bang for the buck' out of money spent on attending conferences. Choosing the conferences that provide the most educational value and justification for being away from the work place can be a challenge.
If you are thinking about attending #SCTF2016, but you aren't sure if it will meet your needs, the quiz below might help you decide if making the trip to Nashville is right for you.
Read the questions and mark with a simple Yes or No response.
Does telehealth and telemedicine impact my work?
Will telehealth and telemedicine technology be implemented in my work environment in the future?
Do I provide care for patients living in rural areas?
Do I understand the telehealth and telemedicine legislation being passed in my state?
Do I need to gain fundamental telehealth knowledge and skills?
Do I need information about building and implementing a telehealth program?
Do my patients use mHealth tools to monitor health conditions?
Am I aware of the impact of telehealth and telemedicine on trauma communication systems?
Do I understand how telemedicine can be used in special populations such as prisons and rural health clinics?
Would I like to learn how telemedicine is having a positive impact on sports medicine?
Am I interested in using telehealth in a school-based clinic?
Am I interested in how telehealth technology is being used in stroke programs?
Do I enjoy networking with other health care professionals?
Am I interested in learning about the history of telehealth?
Would I enjoy learning about tools and programs that could improve the quality of care that I offer through telehealth and telemedicine?
If you answered yes to at least half of these questions, you should attend #SCTF2016! Click here to register!
We look forward to meeting you in Nashville!