The South Central Telehealth Resource Center is pleased to welcome these speakers to #SCTF2016, which will be held in Nashville on August 1 & 2! Visit our conference website for more information!
We look forward to meeting you in Nashville!
*Keynote and Plenary speakers listed first. Session speakers listed in alphabetical order.
---
Mario Gutierrez, Executive Director for Connected Health Policy (CCHP) – KEYNOTE
Mr. Gutierrez served as a program director with The California Endowment for twelve years prior to joining CCHP, where he led several major health care initiatives including the foundation's ten-year, $20 million investment in telehealth deployment throughout California.  He also served as the Endowment's lead person for Rural and Agricultural Worker Health Programs and Policy.  Previously, he served for six years as a senior program officer with The Sierra Health Foundation.
In recognition of his achievements in the field, Mr. Gutierrez received the prestigious 2007 Terrance Keenan National Leadership Award in Health Philanthropy.
Mr. Gutierrez currently serves on the board of directors of the California State Rural Health Association, a nonprofit, nonpartisan, grassroots organization that works to improve the health of rural Californians and the quality and accessibility of the heath care they receive.
He also serves on the board of directors of OCHIN, one of the nation's largest and most successful non-profit health information networks. OCHIN is nationally recognized for its innovative use of Health IT to improve the integration and delivery of health care services across a wide variety of practices, with an emphasis on safety net clinics and small practices, as well as critical access and rural hospitals.
He currently serves as chairman of the Rural Policy Research Institute (RUPRI) Rural Human Services Advisory Panel, which provides agencies of the federal government with policy analysis and recommendations to promote livable rural communities.
---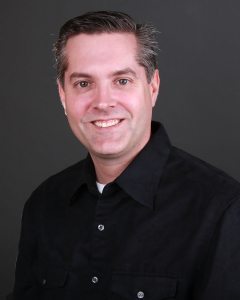 Alan Morgan, CEO, National Rural Health Association – PLENARY
Mr. Morgan serves as Chief Executive Officer for the National Rural Health Association.  He has more than 26 years of experience in health policy development at the state and federal level.  He served as staff for former US Congressman Dick Nichols and former Kansas Governor Mike Hayden. Additionally, his experience includes tenures with the American Society of Clinical Pathologists and with the Heart Rhythm Society where he established a Washington, DC based government affairs office. Prior to joining NRHA, he served as a federal lobbyist for VHA Inc.
Mr. Morgan's health policy articles have been published in: The American Journal of Clinical Medicine, The Journal of Rural Health, The Journal of Cardiovascular Management, The Journal of Pacing and Clinical Electrophysiology, Cardiac Electrophysiology Review, and in Laboratory Medicine.  He also served as a co-author for the publication, "Policy & Politics in Nursing and Health Care," and for the publication, "Rural Populations and Health."
He holds a bachelor's degree in journalism from University of Kansas, and a master's degree in public administration from George Mason University.  In 2014, he was selected by readers of Modern Healthcare Magazine as being among the top 100 most influential people in healthcare.
---
Shannon Barringer, MS, CGC
Shannon N. Barringer, MS, CGC is a Board-Certified genetic counselor who has been with the Arkansas Reproductive Genetics Program (ARGP) since 1997. She received her bachelor's degree in biology from the University of Virginia and her master's degree in medical genetics from Indiana University.
Shannon served as the program supervisor of the ARGP for five years. Her primary focus is coordinating medical care for our patients/families who receive an abnormal prenatal diagnosis. She also works as a program manager for the OB/GYN department at the University of Arkansas for Medical Sciences (UAMS), helping to bring telemedicine services to a variety of locations and specialties around Arkansas. She has been recognized as a nominee for the UAMS Compassionate Care Award.
---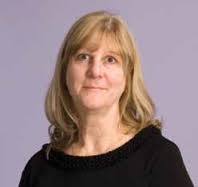 Tina Benton, BSN
Tina Benton is the program director of Antenatal & Neonatal Guidelines and Education Learning System (ANGELS) in the Department of Obstetrics and Gynecology at the University of Arkansas for Medical Sciences (UAMS) and the Oversight Director of the Center for Distance Health.
Benton assisted in the initial and ongoing development of ANGELS from 2003 to present. Prior to 2003, Benton served in the Obstetrics and Gynecology's Division of Maternal-Fetal Medicine as the statewide Perinatal Outreach Nurse.  Benton along with the Medical Director, Dr. Curtis Lowery, accepted the American Telemedicine Association's Innovation Award for the ANGELS program in 2007, and in 2011 the UAMS Center for Distance Health(CDH) received the institutional award as best program in the nation. CDH also received a 102 million dollar grant from the Department of Commerce in 2010 to expand broadband and interactive video equipment for the purpose of healthcare, education, research and public safety.  CDH acts as an expert consultant and advocate to develop creative telemedicine initiatives in all areas of health care delivery.
Benton has presented posters at several Telemedicine-associated and Perinatal meetings in the United States.  Tina received her BSN in nursing at Henderson State University in Arkadelphia, Arkansas, and she is a long-standing member of the Association of Women's Health, Obstetric and Neonatal Nurses (AWHONN) and is a member of Sigma Theta Tau International Honor Society of Nursing.
2015 Recipient of the SCTF Telehealth Champion Award
---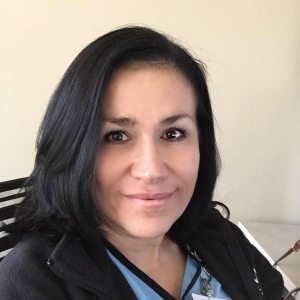 Tammy Bowen, RN
Nurse Project Manager
ANGELS Call Center
University of Arkansas for Medical Sciences
Little Rock, Arkansas
---
Bill Buron, PhD
University of Arkansas for Medical Sciences
Little Rock, Arkansas
---
David Charles, MD
Dr. Charles is Chief Medical Officer of the Vanderbilt Neuroscience Institute and Director of Telemedicine at Vanderbilt University Medical Center.
His research interests include the treatment of spasticity and cervical dystonia and he is currently leading the only clinical trial approved by the United States Food and Drug Administration to test deep brain stimulation in people with early stage Parkinson's disease. Dr. Charles also serves as Professor of Neurology, Vice-Chairman for Education of Neurology, Director of the Movement Disorders Clinic, and is an attending physician at Vanderbilt University Medical Center.
He is a member of the American Neurological Association, Fellow of the American Academy of Neurology, Board member of the United Council of Neurologic Subspecialties, Chair of the Alliance for Patient Access, and Past-President of the Tennessee Academy of Neurology. He is a member of Alpha Omega Alpha honor medical society and in 2007 received the CANDLE Award. Recipients are chosen based upon their positive impact on the lives of physicians-in-training, and are recognized by their students as examples of excellence in medical education. In 2007, 2008, and 2010 Dr. Charles received the Five Star Service Award placing him in the top 10% nationally for overall quality of specialty medical care.
From 1997-98, Dr. Charles served as a Health Policy Fellow in the United States Senate on the staff of the Labor Subcommittee for Public Health and Safety. In 1998 he studied deep brain stimulation for the treatment of movement disorders as a Fulbright Senior Scholar at the Universitaire de Grenoble in Grenoble, France. In 2000 Dr. Charles was a nominee for the United States House of Representatives from Tennessee's Sixth Congressional District.
He graduated from Vanderbilt University School of Engineering in 1986 with a B.S. cum laude in Computer Science and Mathematics, and earned his medical degree from Vanderbilt University School of Medicine in 1990. He did his internship in the department of Medicine and his residency in the department of Neurology at Vanderbilt. From 1993-94 he was Chief Resident in Neurology, and from 1994-95 he was a Fellow in Movement Disorders and Clinical Neurophysiology at Vanderbilt. In 1996, he completed a Health Care Management course at Vanderbilt's Owen Graduate School of Management, and in 1997 he completed the Harvard Macy Institute Program for Physician Educators at Harvard Medical School.
---
Lori Dean, MS, CGC
Lori has worked as a prenatal and pediatric genetic counselor at Arkansas Children's Hospital ('92-'93); and at the University of Missouri Department of Pediatrics and the Southern Missouri RegionalGenetics Program ('93 – '03). In 2004, she began teaching genetic counseling students at the University of Oklahoma Health Sciences Center and is now chairman of the Department of Genetic Counseling at the University of Arkansas for Medical Sciences.
Lori has served as Program Manager for the Heartland Genetics Collaborative since its inception in 2004.
Public health genetics, teaching, and supporting individuals and families affected by genetic conditions
are the hallmarks of her career. Lori has spent her life and career in the Heartland region.
---
Megan Duet, MS
Megan Duet serves as a Project Manager for the Center for Telehealth at the University of Mississippi Medical Center in Jackson, Mississippi. Prior to UMMC, Megan served as a Project Manager and Research Specialist at Pennington Biomedical Research Center in Baton Rouge, Louisiana.
She has experience planning and implementing NIH funded clinical research grants in the field of Preventive Medicine. She received her Masters of Science in Exercise Physiology and her Bachelors of Science in Human Movement from Louisiana State University.
---
R.J. Elbin, PhD
R.J. Elbin is an Assistant Professor in Exercise Science at the University of Arkansas and is director of the Office for Sport Concussion Research.
He received a doctorate in Kinesiology from Michigan State University in 2010 and completed a two-year post-doctoral research fellowship at the University of Pittsburgh Medical Center Sports Medicine Concussion Program.
Dr. Elbin's research focuses on developing best practice for concussion education; identifying factors that contribute to concussion risk and prolonged recovery; and documenting the persistent effects of concussion on neurocognitive, psychosocial, and vestibular/oculomotor functioning in youth and adolescent athletes.
He has published more than 60 peer-reviewed publications and presented more than 100 professional lectures on sport-related concussion.
---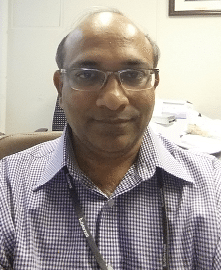 Hari Eswaran, PhD
Dr. Hari Eswaran has worked in the area of maternal and fetal monitoring for the last 23 years. His expertise is in the area of research, design and innovation in healthcare technology, and data analytics, including time series data and signal processing.
He provides guidance to researchers for telehealth-based research protocol development in conjunction with the statistician and evaluators. As a Director of Research in OB/GYN and Center of Distance Health, he leads the other members of the research team which includes program managers, research assistants, statisticians, technologists and evaluators.
With his background in applied biomedical science, he is a bridge between the clinical and the physical science aspects of the project. Over the years he has undertaken several projects related to maternal fetal health.
Dr. Eswaran has been funded by NIH grants both as a PI and Co-PI for the last 15 years and have published several papers on in the area of biomagnetism, obstetrics and telehealth.
---
Alan Faulkner joined the team at the University of Arkansas for Medical Sciences (UAMS) Center for Distance Health, in January of 2011 under the Arkansas e-Link BTOP Grant. In this role, he built a statewide telemedicine network and deployed equipment to over 400 locations around the state.
Since the conclusion of the grant, his duties focus on tele-mental health, telemedicine in correctional facilities, and training on the use of telemedicine equipment.
Alan spent 17 years in broadcast news in Little Rock and Memphis working in a management and technology capacity.
---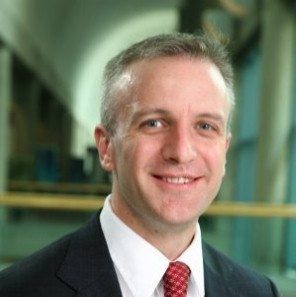 David Fletcher, MBA
David Fletcher is the Administrative Services Director, UAMS College of Medicine, Department of Obstetrics and Gynecology.
---
Nan Gaylord, PhD, RN
University of Tennessee
Knoxville, Tennessee

---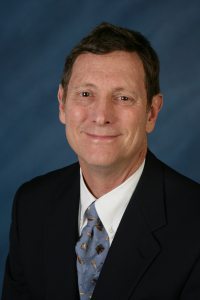 Whit Hall, MD
Dr Hall is a professor of neonatology at UAMS and ACH. His training has been entirely in AR, receiving his MD in 1973. After spending 13 years in general pediatrics in private practice, he returned to ACH in 1990 to do a neonatology fellowship. He has been the director of the UAMS nursery since 1993.
He started a successful telemedicine educational program, Peds PLACE, in 2005 which allowed interaction among community providers in Arkansas. This program has been highly successful, and brings the insight of "town and gown" together to foster learning opportunities.
In 2007, after a grant from the NCRR, tele-nursery was established to foster communication between the community and academic nurseries. This program connects most of the state's nurseries 3 times weekly to discuss census and patient care issues. It now connects hospital nurseries who deliver most of the state's neonates.
In 2009, after being funded through CMS for a transformation grant, he studied the effects of a successful telemedicine program that enhanced regionalization efforts in the state and significantly decreased infant mortality statewide.
He is currently working on an initiative to provide intubation training to pediatric residents and community providers using telemedicine. He has worked closely with the Antenatal Neonatal Guidelines and Educational Learning System (ANGELS) program through the University of Arkansas for Medical Sciences.
His passion is to provide a mechanism to enhance bonding between town and gown to provide better neonatal care to the state's most vulnerable population and reduce infant mortality so that every baby can reach their first birthday.
---
Melodee Harris, PhD
Dr. Melodee Harris is the Specialty Coordinator of the Adult-Gerontology Primary Care Nurse Practitioner Program at the University of Arkansas for Medical Sciences.
She is a board certified gerontological nurse practitioner with a practice in rural Arkansas nursing homes.
Dr. Harris is a 2007-2009 John A. Hartford Scholar. Her research interests are massage, dementia, geropsychiatric nursing and sleep.
---
Amber Humphrey, MBA
Assistant Director
Vanderbilt Medical Center
Nashville, Tennessee

---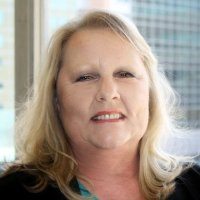 Terri Imus, RN, BSN
Trauma Telemedicine Coordinator
University of Arkansas for Medical Sciences
Little Rock, Arkansas

---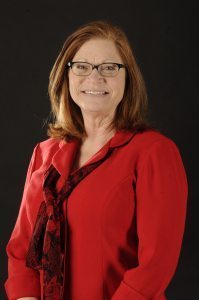 Renee Joiner, RN, BSN
Renee Joiner is the Director of Operations for AR SAVES. She spent her formative years in the Arkansas delta and understands firsthand the struggles of those with little to no access to affordable healthcare.
She graduated from the University of Central Arkansas in 1983 with a degree in Biology and Sociology, and again in 1997 when she was awarded her BSN, graduating Cum Laude.
Renee has served as the Trauma Section Chief for the Arkansas Department of Health (ADH) for the past six years. The Trauma System became a reality during her time with the Trauma Section. She served with ADH for 28 years, 23 of which were in leadership roles.
Her vast public health experience includes work with Public Health Preparedness, Health Systems Licensing and Regulatory Branch, Cancer Registry, HIV Prevention, HIV Services, Tobacco Prevention, Maternal and Child Health and the Chronic Disease Branch.
In addition, she has seven years of clinical nursing experience on the bone marrow transplant research unit at UAMS.
She has presented the "Arkansas experience" at many national and regional conferences and workshops.
---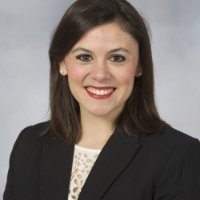 Elizabeth Joseph
Mississippi Telehealth Association

---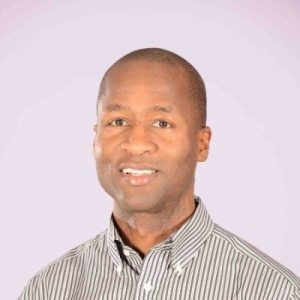 Roy Kitchen, MS
Arkansas E-Link Telehealth Network Director
University of Arkansas for Medical Sciences
Little Rock, Arkansas

---
Shobana Kubendran, MS, CGC, MBSS
Shobana Kubendran received her medical training at the University of Kerala in India. For three years she engaged in psychiatric genetics clinical research at the National Institute of Mental Health and Neurosciences in Bangalore, India. She then came to the United States to pursue a career in genetic counseling.
She received her master's degree in genetic counseling at the University of South Carolina and is currently working as a board certified genetic counselor.
Her areas of particular interest include prenatal, pediatric and cancer genetic counseling and increasing access to genetic services in underserved areas via telegenetics.
---
Kathleen Kramer, MAT, BS, PMP, RT(R)
Quality Outcomes Manager
Cincinnati Children's Hospital
Cincinnati, Ohio

---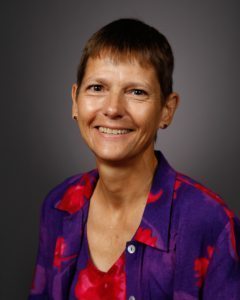 Elizabeth Krupinski, PhD
Dr. Krupinski is an Experimental Psychologist with research interests in medical image perception, observer performance, medical decision making, and human factors as they pertain to radiology and telemedicine.
The goal of her research is to improve our understanding of the perceptual and cognitive mechanisms underlying the interpretation of medical images in order to reduce errors, improve training, and optimize the reading environment, thereby improving patient care and outcomes.
Dr. Krupinski is the former director of the Southwest Telehealth Resource center and the author of many publications on telehealth.
_____________________________________________________________________________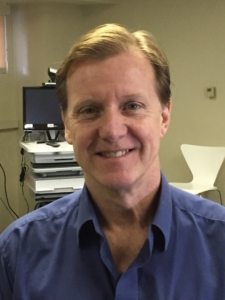 Gordon Low, APRN
Center for Distance Health
University of Arkansas for Medical Sciences
---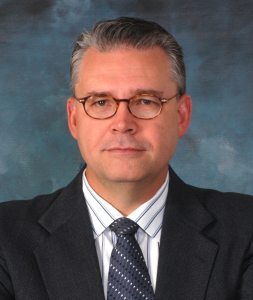 Curtis Lowery, MD
As a Maternal-Fetal Medicine specialist and the Chairperson for the University of Arkansas for Medical Sciences' Department of Obstetrics and Gynecology, Dr. Curtis Lowery is viewed as a champion of antenatal and neonatal telemedicine benefiting the patient and physician alike.  Dr. Lowery facilitated the process by which Arkansas insurance handles telemedicine, increased Medicaid reimbursements, promoted understanding for telemedicine, and brought telehealth access to nearly 400 healthcare sites in rural Arkansas providing medical consultations combined with provider and patient education.
Dr. Lowery has established a Medicaid-funded, cost-effective programmatic solution to assist Arkansas' high-risk pregnancies, ANGELS.  Dr. Lowery founded this effort that reaches throughout Arkansas to those in need of subspecialty Maternal-Fetal Medicine support.
Through this expertise, Dr. Lowery founded the UAMS Center for Distance Health, a technology-based partnership of the College of Medicine and Regional Programs. This Center directly offers telemedicine, continuing medical and health education, public health education, and evaluation research through interactive video throughout Arkansas.  The Center for Distance Health represents the culmination of Arkansas' telemedicine and distance health technology expertise, with directors and stakeholders who have been instrumental in developing telehealth initiatives in Arkansas.
In his latest effort, Dr. Lowery led a statewide effort in attaining over $102M in federal funding to allow the creation of the Arkansas Healthcare, Higher Education, Public Safety, & Research Integrated Broadband Initiative. The grant will allow the creation of high-speed internet connections in all 75 counties in the state and in 135 communities. This program, now called E-Link, will make or upgrade connections to 81 hospitals, all two-year colleges, eight public libraries and a variety of public health institutions, bringing the total number of partners for the project to over 470.
Additionally, Dr. Lowery was instrumental in reinvigorating the UAMS application for the Clinical and Translational Science Award (CTSA) grant from the National Institutes of Health. UAMS was awarded $20 million for the CTSA, with Dr. Lowery as the Principal Investigator for the university-wide project. He was recently recognized by the UAMS College of Medicine through the 2007 Educational Innovation Award, and ANGELS was announced by Harvard University Ash Institute as one of the nation's most innovative governmental collaborations.  Dr. Lowery also received the 2007 Hugo Gernsback Award for Clinical Innovation in Telemedicine by the AT&T Center for Telehealth Research & Policy.
2015 Recipient of the SCTF Telehealth Champion Award
---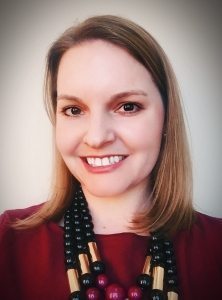 Christian Lynch, MPH
Christian Lynch holds a Masters in Public Health from the Fay W. Boozman College of Public Health at the University of Arkansas for Medical Sciences. She has over 12 years' experience in research working with various populations ranging from infants to elderly adults.
Christian has conducted studies related to topics in mental health, public health, obesity and obstetrics. She has additional experience of working in community-based, home-based and hospital-based settings for human subject research.Her current interests include the use of mobile health technologies in obstetric populations for high-risk patients.
Christian has peer-review publications and presentations that reflect the work she has been involved with during her career.
---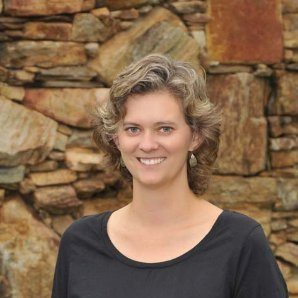 Amanda Martin, MS
Executive Director
The Center for Rural Health Innovation
Burnsville, North Carolina

---
Kimberly McKee, MS
Kimberly McKee is an Outreach Specialist for the South Central Telehealth Resource Center, Center for Distance Health Education Team, at the University of Arkansas for Medical Sciences.
She holds a Bachelor of Arts in English and Writing and a Master of Science in Instructional Technologies with an Emphasis in Distance Education from the University of Central Arkansas. Kimberly has worked in corporate and academic environments for over 30 years with experience in technical writing and instructional design.
Kimberly believes that a person's physical location should not be an access barrier to education or healthcare, and she is excited about the potential of telehealth and telemedicine in rural areas. She enjoys documenting the stories of those who have been impacted by the use of telehealth technology.
In her current role, she provides educational outreach and support for LearnTelehealth.org through website development, face-to-face training, online webinars, blogs and technical assistance.
---
Heather Meyers, MBA
Telegenetics
---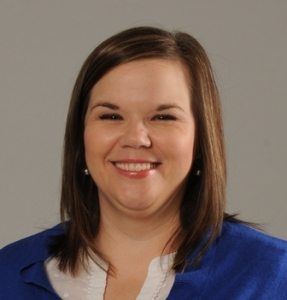 Kim Miller, MA, MCHES
Kim Miller is a Project Manager for the Center for Distance Health Education Team at the University of Arkansas for Medical Sciences.
She received her Bachelor of Science Degree in Health Education from the University of Central Arkansas and a Master of Education from the University of Arkansas at Little Rock. She has worked in the field of Public Health and Patient Education for 15 years.She is a Master Certified Health Education Specialist (MCHES).
In her current role, Kim assists in the development and implementation of a web-based learning management system for continuing education for health care providers.
---
Keith Mueller
Keith J. Mueller is Gerhard Hartman Professor and Head of the Department of Health Management and Policy, College of Public Health, University of Iowa. He is also the Director of the Rural Policy Research Institute (RUPRI) Center for Rural Health Policy Analysis. He holds a PhD is in Political Science from The University of Arizona, and he completed a faculty fellowship with The Johns Hopkins University.
Professor Mueller has served as President of the National Rural Health Association (NRHA) and as a member of the National Advisory Committee on Rural Health and Human Services. He also served on the Advisory Panel on Medicare Education for the Centers for Medicare and Medicaid Services and the Advisory Committee to the Agency for Health Research and Quality.
He has published more than 200 scholarly articles and policy papers, and received awards recognizing his research contributions from NRHA, RUPRI, and the University of Nebraska.
---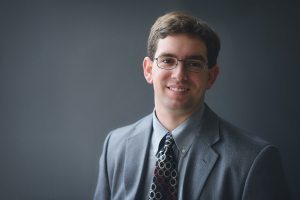 Cody Mullen
Cody Mullen, PhD(c), is the network development coordinator for the Indiana Rural Health Association (IRHA) facilitating the development of a remote patient monitoring/health coaching program to help lower the cost and improve quality of care for individuals with a chronic condition.
In addition, Cody supports the research and evaluation activities of IRHA.  He earned his BS from Purdue University in Interdisciplinary Science with a focus on healthcare engineering and statistics.
Cody is currently a doctoral candidate in Health Policy and Management at the Richard M. Fairbanks School of Public Health with research interests in quality of care and access to care for vulnerable populations, especially citizens of rural America and individuals with an intellectual/developmental disability.
He is also an adjunct faculty member at Ivy Tech Community College in Lafayette and an associate instructor for the Fairbanks School of Public Health at IUPUI.  Cody is a past NRHA Fellow.
---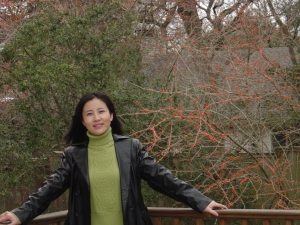 Lisa Nie, MSN, RN
Lisa Nie is currently working at St. Davids Healthcare, North Austin Medical Center, as an education coordinator and clinical nurse educator. She is currently in the Nursing PhD program at The University of Texas at Austin School of Nursing.
Lisa has many years of teaching and experience working directly with nursing students, bedside nurses and physicians. She has witnessed the demand for nurses continue to grow with the increased pace and complex demands of today's ever evolving health care industry.
Lisa has created many nursing modules for online learning using evidence-based practice, which led to her interest in telehealth and eHealth in her doctoral program.
---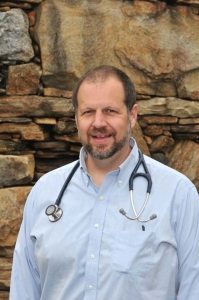 Steve North, MD
Steve North grew up in Wisconsin, and was frequently told that he would be a great doctor, like his dad.  Despite strong encouragement from his family and community, Steve was unsure why he was applying to medical schools.
Steve was selected to be a Teach For America teacher and following graduation from the University of Wisconsin-Madison   he taught 5th-8th grade exceptional education in Edgecombe County, NC for 2 years. While teaching in this rural area, Steve began to realize that his students were not reaching their academic potential due to medical problems that were not being addressed because they lacked access to appropriate medical care.
At the same time he was introduced to the concept of school-based health centers.  Steve had found his passion. He returned to school at the University of North Carolina at Chapel Hill to pursue medicine.  He completed his residency in family medicine, a fellowship in adolescent medicine, and then earned a Masters in Public Health at the University of Rochester.  He then moved to North Carolina to practice family and adolescent medicine at the Bakersville Community Medical Clinic, as he continued to look for innovative ways to further help children in this community.
A door opened when The North Carolina Center for the Advancement of Health awarded him The Jim Bernstein Community Health Leadership fellowship, allowing him to develop the MY Health-e-Schools program and launch the Center for Rural Health Innovation.
Steve currently sees patients three days a week at the Bakersville Community Medical Clinic. Additionally, Steve is the Chief Medical Information Officer for Blue Ridge Regional Hospital and an Adjunct Assistant Professor and Co-Director of the North Carolina Multidisciplinary Adolescent Research Consortium and Coalition for Health at the University of North Carolina School of Medicine at Chapel Hill.
---
Rosalyn Perkins, MNSc, APN
Telemedicine Clinical Services Director
Center for Distance Health
University of Arkansas for Medical Sciences
Little Rock, Arkansas

---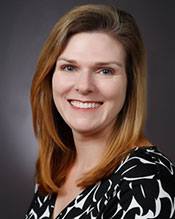 Sarah Rhoads, PhD, DNP, APRN
Dr. Rhoads is an Assistant Professor in the UAMS College of Medicine and the Director of Education in UAMS Center for Distance Health.
She has over ten years of experience in Telemedicine and leads both the distance education team and Telehealth Resource Center teams.
---
Donna Richardson, RN, BSN
Donna Richardson is the Nurse Project Manager at the Center for Distance Health within the University of Arkansas for Medical Sciences College of Medicine.
Donna has worked in telemedicine and nursing for many years. Prior to her current position, she was the nurse manager for the ANGELS call center and before that, she worked as a triage nurse for the call center.
Donna's skill and experience with clinical presentation and telemedicine cart equipment is frequently needed for training those new to Telemedicine.
---
Becky Sanders
Program Director
Upper Midwest Telehealth Resource Center
Terre Haute, Indiana
---
Elizabeth Sherman, PharmD, AAHIVP
Dr. Elizabeth Sherman is an Assistant Professor in the College of Pharmacy at Nova Southeastern University in Fort Lauderdale, Florida and an HIV/AIDS Clinical Pharmacy Specialist providing clinical service for the Memorial Healthcare System. She also serves as Principal Investigator for the Nova Southeastern University Local Partner Site of the South Florida – Southeast AIDS Education and Training Center and is the lead pharmacist for their hepatitis C telehealth program.
Dr. Sherman received her Doctor of Pharmacy from Nova Southeastern University, completed a pharmacy practice residency at The Brooklyn Hospital Center, a specialty residency in HIV/AIDS at the University of California San Francisco, and is credentialed as an HIV Pharmacist by the American Academy of HIV Medicine.
---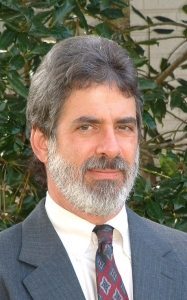 Gary Solomon, PhD
Dr. Solomon is a board certified clinical neuropsychologist who has practiced in Nashville since 1984, specializing in neuropsychological assessment and treatment.  After 27 years in private practice, Dr. Solomon joined the Vanderbilt University School of Medicine in February of 2011 as a Co-Director of the Vanderbilt Sports Concussion Center and as an Associate Professor in the Departments of Neurological Surgery, Orthopaedic Surgery & Rehabilitation, and Psychiatry.
Dr. Solomon has served as the Team Neuropsychologist for the Nashville Predators since 1998, and has been the Consulting Neuropsychologist for the Tennessee Titans since 1999.  He also serves as the Consulting Neuropsychologist for Athletic Departments at Vanderbilt University, Belmont University, Tennessee Tech University, University of Tennessee, and the National Steeplechase Association.
He holds a B.A., University of Georgia, 1974; M.S., Mississippi State University, 1975; Ph.D., Texas Tech University, 1983; and an Internship, Vanderbilt University Medical Center, 1982-83
Dr. Solomon belongs to the  National Academy of Neuropsychology (Fellow); Tennessee Psychological Association; and the Sports Neuropsychology Society
He has published more than 75 articles in professional journals (40 of which are related to concussion), two book chapters, and several reviews of professional textbooks.  He has published a book (with Drs. Karen Johnston and Mark Lovell) titled "The Heads-Up on Sport Concussion" (Human Kinetics, 2006).
Dr. Solomon has served as Principal Investigator on four pharmaceutical company research grants focusing on Alzheimer's disease and related dementias.  He has served as an Editorial Reviewer for ten professional journals, is an Associate Section Editor for Neurosurgery, and serves on the Editorial Boards of the American Journal of Sports Medicine, Archives of Clinical Neuropsychology, and Concussion.
---
C. Bradley Schaefer, MD
Dr. Schaefer is a Professor of Genetics and Pediatrics at the University of Arkansas for Medical Sciences. He is the Founding Director of the Division of Medical Genetics and the Chief of the Section of Genetics and Metabolism in the Department of Pediatrics at UAMS. He is also the Medical Director of the Genetic Counseling Training program at UAMS. He is the inaugural holder of the Committee for the Future Endowed Chair in Medical Genetics.
He has achieved board certification in Pediatrics, Human Genetics, and Pediatric Endocrinology. He is a founding fellow of the American College of Medical Genetics, and a fellow of the American Academy of Pediatrics. He is a member of the American Pediatric Society.
He has authored over 250 scientific articles, book chapters, and invited reviews. He is on the editorial board of the Journal of Child Neurology, and sits on the National Advisory Board for the Sotos Syndrome Support Association.
His clinical and research interests focus on the genetics of neurodevelopmental, neurosensory and neurobehavioral disorders; medical transition for Children with Special Health Care needs; Tele-genetics services; and Newborn Screening follow up and infrastructure.
---
Alicia Stainbrook
Educational Consultant
Nashville, Tennessee

---

Wendy Steuerwald, AuD
Audiologist and Clinical Manager
Division of Audiology at Cincinnati Children's Hospital Medical Center
Wendy is working with the Center for Telehealth at CCHMC in development of an audiology specific telehealth program.  Wendy holds a Masters in Audiology from Bowling Green State University, a Masters in Executive Leadership and Organizational Change from Northern Kentucky University and a Doctorate in Audiology from A.T. Still University.
_____________________________________________________________________________