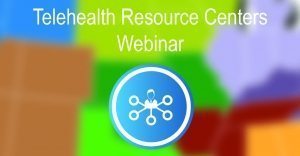 Don't miss this weeks free telehealth webinar from the National Network of Telehealth Resource Centers titled, "Practice Guidelines for Telemedicine."
Presentation Title: "Practice Guidelines for Telemedicine"
When: Thursday, November 21, 2013 at 1:00 PM Central
This presentation, given by noted telemedicine expert and a former president of the American Telemedicine Association, Elizabeth Krupinski, Ph.D., will contain invaluable information as you progress in building your program. According to the presenter,
"Telemedicine practice guidelines form the basis for uniform, quality patient care and safety and are a critical tool in promoting the deployment of telemedicine services. Standards help accelerate the adoption of telemedicine by payers, administrators and providers along with industry, government agencies, medical societies and other stakeholders. Dr. Krupinski, Chair of the American Telemedicine Association's Standards and Guidelines Committee will discuss how ATA's practice guidelines are helping to shape service delivery in today's healthcare environment."
Dr. Krupinski is the Program Director for the Southwest Telehealth Resource Center (http://southwesttrc.org) and Associate Director for Program Evaluation for the University of Arizona Telemedicine Program.
Click and download the flyer below to share with others.
Be a part of the conversation with us at https://twitter.com/LearnTelehealth
SAVE THE DATE: LearnTelehealth Annual Telehealth Conference, May 8-9, 2014, Little Rock