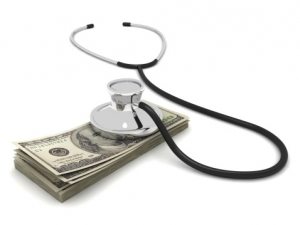 Reimbursement is usually the first or second question that people ask us at LearnTelehealth.org.  I wish there were one place to go for resources on telehealth reimbursement but there's not. Reimbursement varies from state-to-state and from payor-to-payor. There's no federal requirement for private insurance to reimburse for telehealth yet. To that end, I give you this always-in-progress list:
UPDATE: If you live in Arkansas and are interested in telehealth reimbursement for mental health we have some links below:
Rehabilitative Services for Persons with Mental Illness (RSPMI) Arkansas Medicaid Information page – Contains up-to-date memorandums, provider manual, official notices, fee schedule and more.
Arkansas RSPMI Fee Schedule – List of CPT codes, modifiers, maximum allowable $ amount and more in this table.
Centers for Medicare and Medicaid Services (CMS) Telehealth Services Fact Sheet – A great resource explaining the basics of what's covered, what qualifies as an Originating Site, who's qualified to be a Distant Site Practitioner and the common CPT and HCPCS codes. Also contains contact information for regional Rural Health Coordinator offices.
CMS Manual on Claims Processing for Telehealth Services – Includes more technical language and current list of CPT and HCPCS codes.
American Telemedicine Association's (ATA) Medicare Payment White Paper – Summarizes the CMS reimbursement rules and claims submission process. Dated January 2012
ATA's Private Payer Reimbursement Report for Telemedicine – Discusses and reports findings of a survey of private payer reimbursement.. Published in the Telemedicine and e-Health journal in 2007 (Vol. 13, No. 1).
Other ATA White Papers – Other White Papers from the ATA ranging from telehealth technology to home monitoring.
Center for Telehealth and e-Health Law (CTEL) articles about telehealth reimbursement – Three articles and information on telehealth reimbursement as it relates to legal issues.
ATA's State Telemedicine Policy resource – A list of all 50 states in a wiki-style breakdown of telehealth policy.