What can I do with my telehealth equipment?
It's the first question we get from nearly every person we talk to about telehealth. Now we have an answer to that question if you live in Arkansas. We have compiled a list of clinical and educational opportunities for Arkansas health care sites.
Skip straight to Step 3 – "Connect to your community"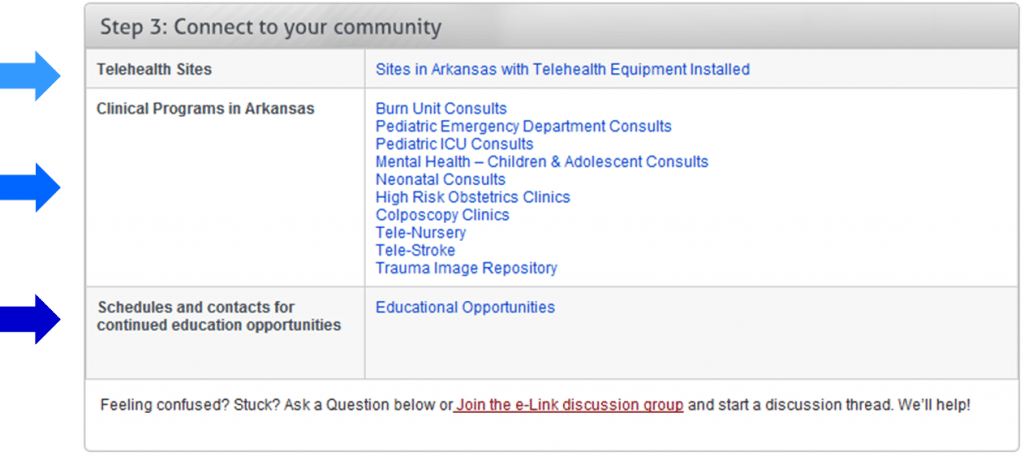 You will find a list of all the Arkansas e-Link Phase 1 sites. You might have contacts at one of these sites. Perhaps you want to start a conversation about collaborating through interactive video.
Then check out the list of clinical programs in Arkansas. These are programs you can immediately tap into.
From there, explore the educational programs for interactive video. Learn and collaborate with others in your field.
This is not a final list so if you have an entry to add please send an email to info@learntelehealth.org.