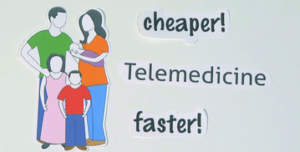 Meet Jennifer. Jennifer is 5 months pregnant and lives in a rural area of the south. Jennifer's pregnancy is considered high risk, which means she must be monitored more closely. This means more doctor's visits, more tests, more travel and ultimately more money.
How can telehealth technology impact lives, save money and improve access and outcomes for patients like Jennifer?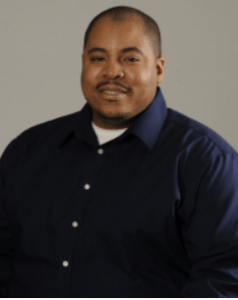 Meet Brian D. Lee. Brian is a Video and Content Developer for the South Central Telehealth Resource Center and co-creator of the 2011 nationally-recognized Jennifer's Story – A Telemedicine Tale. Brian states, "Since the creation of the video,  telehealth has grown significantly, especially in the areas of accessibility and ease of use. Our goal with Jennifer's Story was to share the benefits of telehealth. These benefits are the same today, and we continue to educate about these benefits through our telehealth resource center."
At #SCTF2016, the South Central Telehealth Resource Center will host a red carpet premiere of the new documentary, UNDERSERVED – Telehealth in America. Brian states, "we hope to take the positive message of telehealth to a wider audience and show patients, caregivers and healthcare professionals that telehealth not only lends itself to rural areas, but it has a place in urban areas as well."
Come to #SCTF2016, walk the red carpet, enjoy cocktails and hors d'oeuvres and experience this special premiere event. You won't want to miss this historic trek through the early days of telehealth technology to the emergence of today's growing mHealth solutions. You can watch how telehealth technology is changing the lives of patients, caregivers and healthcare professionals across the country.
Brian and the SCTRC team looks forward to meeting you in Nashville on August 1 & 2!
Watch Jennifer's Story – A Telemedicine Tale
Register for #SCTF2016 *Early Rate Ends June 15!*