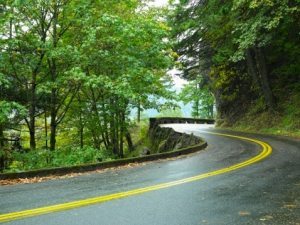 Last week our telehealth training team traveled to Northwest Arkansas. The visit included UAMS Chancellor, Dan Rahn, MD, local and state legislators and executive staff at Washington Regional Hospital.  This was the first of many upcoming visits like this across the state.
The Arkansas Telehealth Network along with Arkansas E-link are using high-speed data transmission lines to connect 413 community institutions for videoconferencing between medical professionals, patients and doctors and others along with the real-time exchange of patient data and readings. Eleven of the 413 are in northwest Arkansas. When the rollout is completed, there will be connectivity in all 75 Arkansas counties.
The broadband will allow patients to consult in real time with medical specialists in other locations through interactive video so the patients can receive needed health care near their homes. Hometown medical providers will be able to collaborate with distant medical specialists to co-manage patient care so they don't have to refer patients to distant hospitals or clinics. The higher education component of e-Link will facilitate resource sharing, collaboration and research opportunities at two-year and four-year colleges in Arkansas.
Washington Regional Medical System CEO Bill Bradley says his hospital has more opportunity to reach out further with its services and boost accessibility in their community. He added, "Although telemedicine is not new to northwest Arkansas, I'm glad to see this expansion. We can augment and diversify our specialty coverage as well as explore new possibilities. This gives Washington Regional yet another tool that will allow us to maintain our strong commitment to providing the best care possible to our patients."
UAMS Channcellor Rahn says, "The project will benefit residents in their daily lives by providing connections to their local hospital, public library, two-year college, emergency services, community health clinic, mental health clinic and other institutions within the network."
Washington County is receiving $3.46 million for data transmission lines, interactive video units and medical equipment.  In addition to Washington Regional Medical Center, other sites that received interactive video units in Washington County include the:
Arkansas Aging Initiative Schmieding Center for Health Services
Northwest Region offices of the Arkansas Department of Healt
Washington County WIC Unit
Willow Creek Women's Hospital at Northwest Medical Center
Northwest Medical Center
CHCA Community Clinic
Ozark Guidance Center
Washington Regional Home Health and Hospice
While in Northwest Arkansas, outreach staffers Kim Miller and Tamara Perry conducted our Telehealth training at the Area Health Education Centers in Springdale and Fayetteville.  Both sites are very eager to use their equipment to connect with each other and specialists.