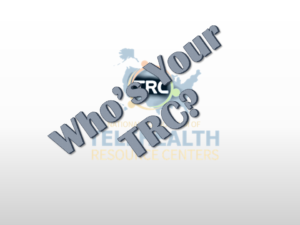 Do you know your TRC (i.e. Telehealth Resource Center)?  Do you know what services and assistance they can provide not just to your community but across communities and borders? Well, a good place to start is the National Consortium of Telehealth Resource Centers (NCTRC).  Check out their website:  www.telehealthresourcecenter.org. There you will see a conglomeration of fourteen TRCs nationwide who work together to provide assistance to their respective states as well as states belonging to other TRCs.
The National Consortium of Telehealth Resource Centers (NCTRC) is a federally-funded group of 14 Telehealth Resource Centers. Funded by HRSA and managed by the Office for the Advancement of Telehealth, the NCTRC aims to provide education, assistance, and information to health care professionals and organizations interested in developing, maintaining, or expanding their telehealth and digital health programs.
Visit the website above and find out Who's Your TRC.  It's a great place to start if your interested in or have questions about telehealth, telemedicine, mHealth, reimbursement, and anything else related to delivering health care from afar. If you are in the South Central Telehealth Resource Center region of Arkansas, Mississippi, and Tennessee, we want to hear more about your telemedicine initiatives–perhaps we could even feature your program and efforts on LearnTelehealth.org. Let's talk! Email us at info@LearnTelehealth.org.