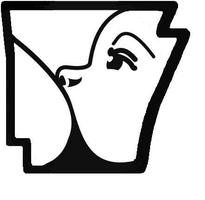 Guest Blogger: Lucy Towbin, LCSW, IBCLC
The 3rd Annual Arkansas Breastfeeding Symposium will have two speakers on July 17th who are experts in the field of maternal depression. They will focus specifically on the breastfeeding mom, but the information will also be relevant to health professionals working with all postpartum women.
Dr. Kathleen Kendall-Tackett is an author, editor, publisher, speaker and researcher.  She is a health psychologist and an international board certified lactation consultant. She has academic appointments at Texas Tech School of Medicine and at the Crimes Against Children Research Center at the University of New Hampshire.  She has special interests in breastfeeding, depression in new mothers, mothers' sleep and fatigue and other women's health issues.
Dr. Kendall-Tackett will present on three related topics: A New Paradigm for Depression in New Mothers; Birth Trauma: Causes and Consequences of Childbirth-Related PTSD; and Nighttime Breastfeeding and Postpartum Depression.
Our other speaker is Dr. Zachary Stowe, a psychiatrist specializing in treating depression in pregnant and postpartum women.  He will speak about psychiatric medications in breastfeeding.
The Breastfeeding Symposium is for health care professionals who work with mothers and babies and continuing education credits are available.  The cost is $50 for the whole day, which includes lunch and snacks.  For more information OR register  for a booth, go to www.arbfc.org.  To register for the symposium, go to https://www.eventbrite.com/e/2015-arkansas-breastfeeding-coalition-and-angels-breastfeeding-symposium-registration-16630854333.
http://www.kathleenkendall-tackett.com