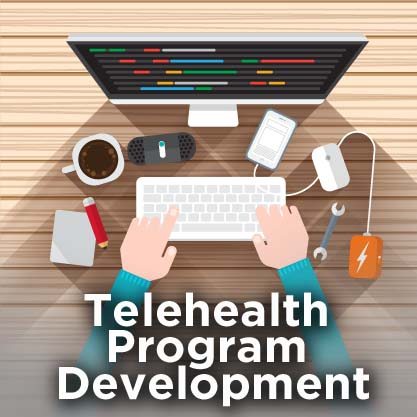 The Telehealth Professional's Guide to Successful Program Development is a blog series that provides an overview of the program development plan created by the California Telehealth Resource Center and the consortium of Telehealth Resource Centers. Phases include Assess & Define, Develop & Plan, Implement & Monitor. This plan, combined with national and regional resources, can help you build a successful telehealth program. Click here to read the entire series.
Click here to access the Step-by-Step Telehealth Program Development Checklist.
You have:
Created a snapshot of potential telehealth opportunities available in your community
Identified the population that you want to serve and defined the services that you want to offer
Conducted a needs assessment for the service(s) you want to provide
The next step is to conduct a technical needs assessment of your work environment.
What do you need to know?
A technical needs assessment ensures that the technology available in your physical work environment can support the needs of your program
The assessment is easy to perform; however, it is crucial to the implementation of your program
You may incur an expense if upgrades are needed to your facility
Time required to implement upgrades should be factored into your project plan
What do you need to consider?
Do your exam, conference and staff rooms have internet access?
Is adequate broadband available to support your program goals?
Do you have an adequate number of electrical outlets to support additional equipment?
Resources to get you started!
Visit section 1 of the National Telehealth Resource Center Program Development Guides to access the following resources:
Technical Needs Assessment Checklist (1.9a)