We got game! That's right, we've developed a game to help people learn all about telehealth. Let's face it, telehealth isn't exactly the most exciting topic and the term itself still isn't well known among the general public. So what better way to learn about telehealth then by playing a game.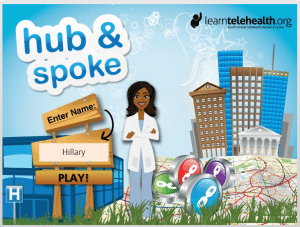 The game is called , "Hub and Spoke". The goal is to connect spoke sites to your Hub. There are currently four levels:
1. Beginner
2. Intermediate
3. Experienced
4. Expert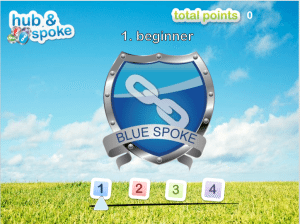 You connect spoke sites by answering questions about telehealth and claiming links along the way. The more spoke sites you connect, the more points you earn.
High scores will be saved on a leaderboard so you can compete against your friends.
Oh and you can also contribute to the game by submitting your telehealth questions. If we think it's a good question, we'll add it to the game!
Ready to Play? Click the link below to play the game!
Check out the High Scores! View the Leaderboard!