When pursuing a grant or contract, recite this mantra. In doing so, you can build any telehealth program with "free" money.
Ask yourself: Do I have a clearly defined programmatic idea that addresses a dire need in my region, aligns all the necessary partners and expertise, and recognizes what is needed to bring the program to life, while also sustaining its life? If so, you're ready to pursue grants and contracts.

Federal grants are perhaps easiest to find, as Grants.gov allows you to search open opportunities or subscribe to daily alerts chronicling federal funding opportunities as they are announced.
search beyond "telehealth" or related keywords.
look for non-traditional opportunities
think outside of the box
Reading announcements for any mention of innovative healthcare or educational delivery modalities may reveal non-traditional opportunities where your proposal can stand out as unique. In most cases, "thinking outside of the box" will excite grant reviewers.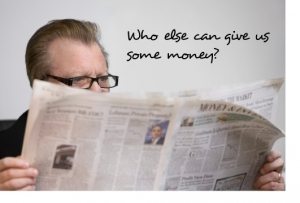 Foundations may assist in providing seed or expansion money for Telehealth programs.  Search Google or your regional newspaper for local philanthropists and foundations that may benefit from a compassionate request.  These funders require special care, so be aware the human element greatly impacts your capacity to secure funding.
Contracts are essential in funding Telehealth programs.  Ask yourself what agency stands    to benefit most, and then open a dialogue about a potential contract partnership.
(part one)
by: Rachel Ott